How to Choose a Range Hood With Style and Function
How to Choose a Range Hood With Style and Function
Though not the most exciting upgrade, these appliances help keep your kitchen cool, clean and safe.
When pondering kitchen appliances, don't forget about the humble range hood.
Like your refrigerator, stove and dishwasher, your range hood serves an important purpose in your kitchen. It removes smells, grease, carbon monoxide and excessive heat while you cook. It also filters air in your kitchen to keep you comfortable and safe. In short, it's a good thing to have.
A range hood doesn't have to look modest, however. It can be a stylish piece of art and, in fact, the focal point of your kitchen! We've all seen beautiful stainless steel versions of range hoods, but how about revving up the style factor in your kitchen with copper, glass or even wood?
You have a lot of choices with range hood features and styles, so here are some factors to consider when purchasing one.
Functional considerations
Vented vs. ducted
This is one of the most important choices to make when selecting your new range hood.
Vented range hoods are vented outside through a hole in your ceiling or wall, and they remove smells and smoke out of your house. Vented range hoods are preferable to the ducted type, which just circulate the air through a filter in the vent and back into your kitchen.
In some cases, though, it might not be practical or cost-effective to vent the hood outside. If this is the case, a ducted range hood is better than having none at all. Just be sure to replace or wash the filter frequently.
Types of hoods
There are many types of range hoods, so it's important to pick one that best suits your kitchen. Here are some of the most popular choices:
Under-cabinet hoods
These are mounted underneath the kitchen cabinets above your stove, and they're probably the type you've encountered most often. They can be ducted or vented.
Wall-mounted hoods
These are typically found where there are no cabinets above the stove, because there's plenty of room to mount them on the wall. Wall-mounted hoods are on the larger side, and they usually add some flair to your kitchen.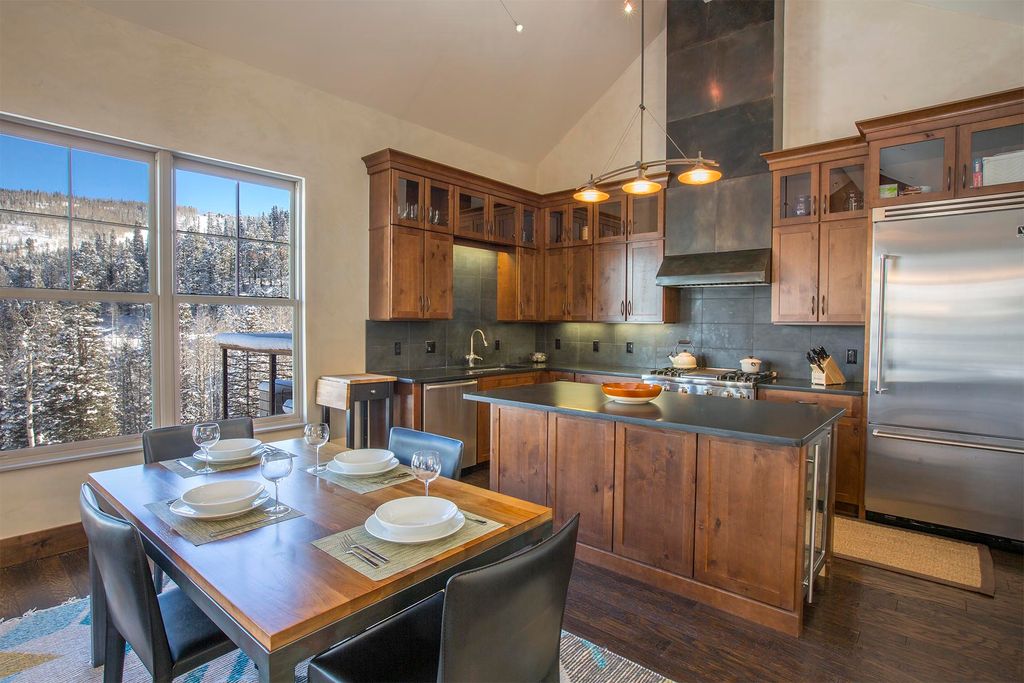 Over-island hoods
These are generally used when you have a kitchen island with a cooktop. Like wall-mounted hoods, you can get very dramatic and stylish over-island hoods that become the focal point of your kitchen.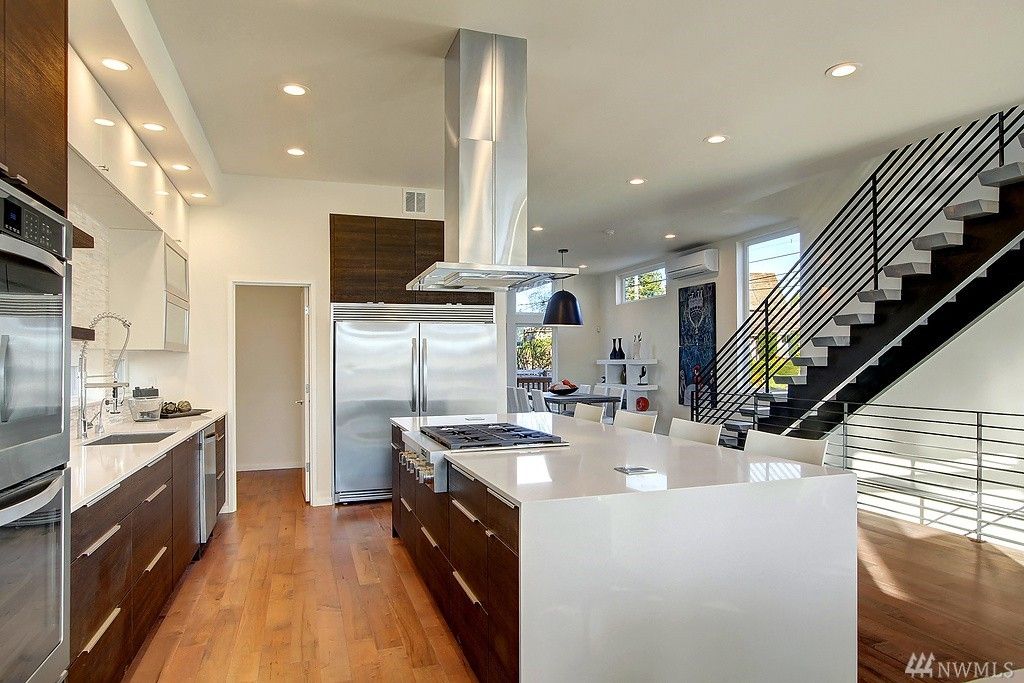 Other features
From lighting choices to safety features, you have plenty to choose from to find the perfect range hood.
Lighting: Most range hoods come with lighting options, and more modern range hoods have LED lighting options.
Automatic shut-off: Some range hoods have this feature, which is great for safety.
Heat sensor: Some newer models come with a built-in heat sensor, which automatically turns the vent blower's power up when excessive heat builds up in the kitchen.
Style considerations
Built-in storage
Some range hoods come with built-in storage, such as a shelf around the rim to hold spice bottles and hooks to store cooking utensils. This lends a lived-in charm, and it can also be a lifesaver for a small kitchen.
Out-of-view
Consider a hidden vent hood, which leaves its guts completely hidden. You can put it underneath cabinets to match your existing cabinetry or get something custom-designed, such as a large mantle. The choices are pretty much endless.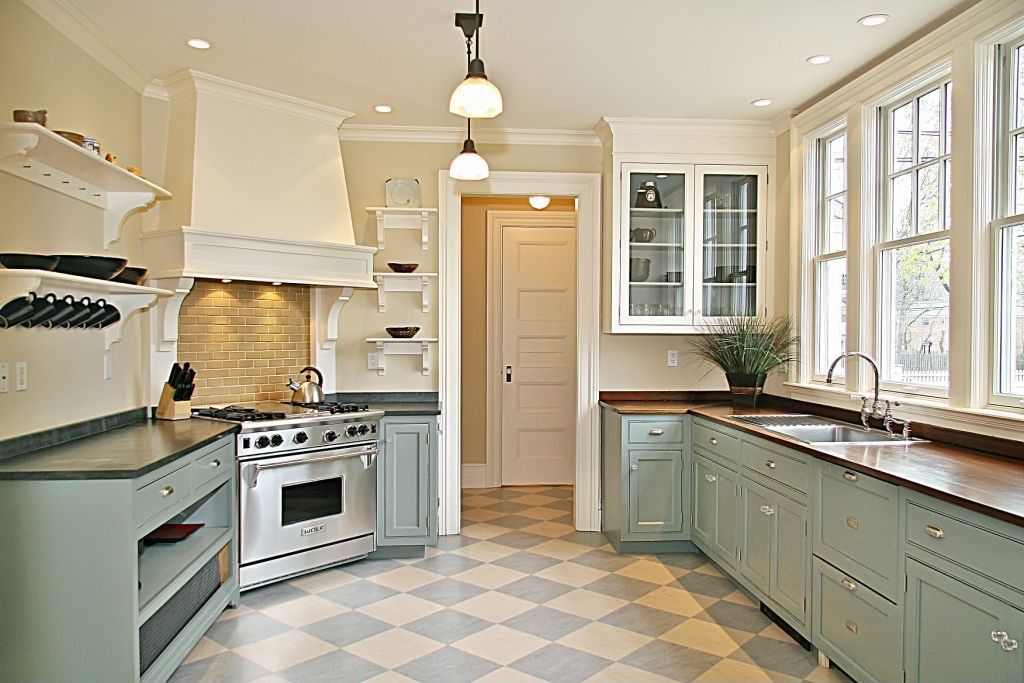 Materials
Here's a chance to let your personal style shine through. Stainless steel is classic and looks good in most kitchens. But if you want a unique metallic look, how about copper?
In addition to metals, you can get range hoods in many other materials. Some glass hoods look just like light fixtures, and wood or brick evoke a more rustic style. Again, choose one based on your own taste and budget, along with what works best for your kitchen.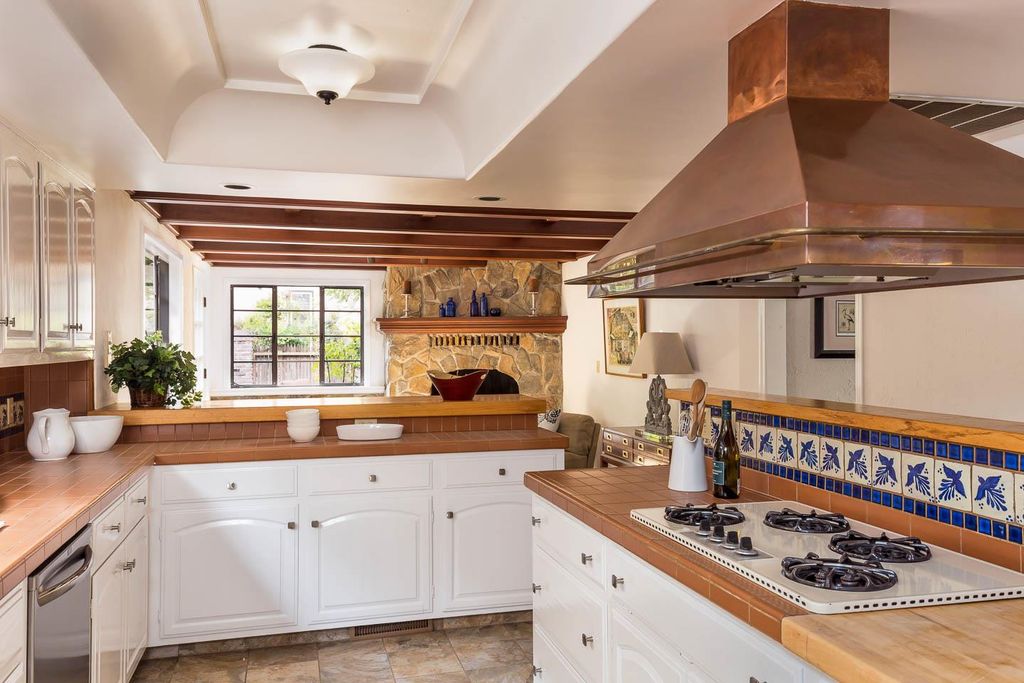 With just a small investment of time and money, you can give your kitchen a mini update with a new, stylish range hood!
Top photo from Zillow listing.
Details

Written by

Frank
Is Your Home Trying to Kill You?
Is Your Home Trying to Kill You?
How to detect and avoid five of the most common household hazards.
Home is where you feel comfortable and safe. It's where you tuck your kids into bed and lazily watch hours of Netflix on the couch.
Without your care and vigilance, however, your home may develop conditions that can make you severely ill — or even kill you.
Here are five ways your home can potentially harm you, and expert advice on preventing them from affecting your household.
1. Mold
Though mold isn't a pathogen (a disease-causing agent), it's still an allergen that you don't want hanging around your house.
"When people say they have a mold allergy or they have a mold condition, it's an allergic reaction," says Peter Duncanson, director of business operations for disaster restoration specialists ServiceMaster Restore. "[Molds] generally considered toxic are ones like stachybotrys, which are black in color — but not all black molds cause the same reactions."
Molds, including black molds like stachybotrys, form if moisture concentrates in an area where a food source is present, such as skin cells or paper. You know you have mold growing in your home if you smell an earthy, musty scent. Though mold exposure won't severely harm the average person, repeated exposure is not advised for your health.
"The buildup [of mold] causes a more violent reaction, and those reactions are generally respiratory in nature and pulmonary, so you have trouble breathing," Duncanson explains. "A very severe reaction to mold, like a bee sting, can be anaphylactic — you can't breathe, and you go into an anaphylactic shock."
Luckily, you can prevent mold by keeping your home dry, running the exhaust fan when taking a shower, and purchasing a dehumidifier for the basement in the summer.
If you do find black mold (or what's commonly referred to as toxic mold) in your home, don't panic. Contact a professional who can safely remove the mold and eliminate the water source feeding it.
2. Exposed asbestos
Asbestos was a commonly used building material up until the mid-20th century, when it was determined to be a very dangerous carcinogen that causes mesothelioma cancer. Though builders aren't legally allowed to use asbestos in building materials and other products anymore, traces of it are often found in older homes.
"Asbestos is not harmful to you if you don't disturb it," Duncanson says. "The problem arises when you start cutting or doing demolition and asbestos becomes airborne."
It may be tempting to DIY an open-concept living space in your vintage bungalow, but if your home was built before the 1980s, seek the advice of a professional before you start knocking down any walls. The latency period of mesothelioma cancer can be years, so problems may not arise until much later in your life.
Handling asbestos is a dangerous task, and professionals have the equipment to remove it safely without risking your health.
3. Carbon monoxide poisoning
Carbon monoxide poisoning, which kills thousands of people each year, occurs when there's too much carbon monoxide in your blood, resulting in tissue damage or death.
Improperly ventilated appliances like stoves, water heaters, or gas appliances release carbon monoxide. Improperly cleaned chimneys cause smoke to circulate throughout the home, which can also give you carbon monoxide poisoning, according to Andy Kerns, a home maintenance researcher with home products retailer Moshells.
Properly ventilating appliances and cleaning heat sources like wood-burning stoves every year before use should protect you from carbon monoxide poisoning. Call a professional if you have any doubts about the safety and security of your appliances or ventilation within your home.
4. Fire
Seven people in the U.S. die each day from house fires, according to the National Fire Prevention Association. Most of these house fires are caused from normal, everyday use of appliances, candles, and cooking equipment. The most surprising fire starter, however, lives in the laundry room.
"Dryer lint can collect in the dryer and become an electrical fire starter," says Kern. "Dryers are the number one cause of house fires."
To prevent house fires, ensure that your appliances have the right rating before you plug them into outlets. Also, always blow candles out after usage and carefully watch the stove when cooking.
5. Slippery bathroom surfaces
The bathroom is often ranked as the most dangerous room in the home. Wet, slippery surfaces often lead to falls that result in anything from embarrassment to a fractured hip.
"Bathtubs, especially, are an area where you can fall and hit your head," notes Kern. "A lot of people get pretty severely injured in the bathroom, particularly when they're older."
As we get older, bathroom safety gets more pertinent, so install things like a grab bar or a walk-in tub for ease of use as you age. Be sure to also wipe down any wet surfaces, and place a bath mat by the sink and the tub to prevent bathroom falls.
Keep tabs on your home
Taking the time to slow down and keep your home safe is essential for any homeowner. Give your home a monthly, semiannual, and annual checkup to keep it in tip-top condition for years to come.
"Given how busy our lives are, and all the different things we have to keep track of in our digital environments, it's harder and harder to keep some of the physical maintenance issues top of mind. I think a lot of people tend to let things go until there's a problem," says Kern. "Don't leave it up to your memory. Have a good, reliable organizational system that keeps you up to date."
Details

Written by

Frank
Interest Rates - week of 10-27-18
Details

Written by

Frank
3 Steps to Buying a Vacation Home With Friends
3 Steps to Buying a Vacation Home With Friends
Find out if teaming up to buy a second home is right for you and your pals.
Given the current strength of the dollar abroad and the fast-moving real estate market at home, you may be thinking about buying a second home at your family's tried-and-true vacation spot, on a sunny beach, or near your favorite ski destination. But what can your budget realistically get you?
If what your vacation-home fund allows is more fixer-upper than dream home, going in on a purchase with friends or family could be a great way to get much more home for your money. If you're considering going this route, here's how to get started.
1. Decide if it's right for you
"The number-one reason to consider buying a house with friends is that it lowers your investment amount," advises Bryant McClain, director of sales and marketing at Itz'ana Resort & Residences. "Unlike timeshares or fractional ownership opportunities, when people go in together and buy a property at market price, they enjoy the equity gains of the traditional real estate market."
McClain also points out that the best candidates for shared property are those who want to use the home a few weeks a year, then rent out the home the rest of the time. (Just be sure you're correctly set up to do so.)
Owners also have to be comfortable sharing ongoing expenses, like property management fees, utilities, insurance, and repairs.
2. Lay the legal groundwork
To protect all owners when the unexpected happens, and to avoid hurt feelings and strained friendships, McClain recommends hiring an attorney to set up an LLC, then purchasing the home through that company.
"Owning a property with friends or family is all fun and exciting on the front end, but what happens three years later when somebody wants out?" says Bryant.
Your attorney can draft an operating agreement that clears up expectations on everything from how utilities are shared to how a buyout would work if one owner wanted to sell and the others didn't.
3. Start searching
Keep in mind that the vacation-home market moves quickly, and with multiple stakeholders needing to agree that a property is the one, it's best to decide on your shared criteria before you start looking.
This is especially important if you're searching from afar or if one person will be doing most of the home touring on behalf of the group. That way, when you find the right home, you can put an offer together quickly.
"Treat the whole transaction like a business," suggests Bryant. "Make a spreadsheet with potential homes, list pros and cons, and ask everyone to vote — that's where having an odd number of owners comes in handy."
You should also enlist a local real estate professional with expertise in the destination where you'd like to buy. That person is best qualified to help you identify homes that are a good value, that will perform well in the local vacation rental market, and that are in locations likely to appreciate.
There's plenty of legwork between "Hey, maybe we should buy a home together" and signing on the dotted line, but if you find the right people to partner with, approach it like a business transaction, and act quickly when you find the perfect home, you'll be sitting back and enjoying your dream home before you kno
Details

Written by

Frank
30934 Vines Creek Road - on the water for $315,000-
30934 Vines Creek Road - Dagsboro
Amazing views of the water from this open concept entertaining home. The entertaining level is on the top floor of this home to allow for the best views of the water, wild life and the sun rise and sunset. The bedrooms are on the lower level. The home is built on pilings so the home is elevated to allow for even greater views across the board. The upper level is completely open with additional space provided by a screened-in porch and another open deck over looking the water. The kitchen has stainless steel appliances & upgraded cabinets. The vaulted ceiling adds drama to the spacious entertaining area. All 3 of the spacious bedrooms have their own decks. The master bedroom also overlooks the water. The master bath has a ceramic tile floor and a complete ceramic tile shower with dual sinks. Available for immediate showings!
Offered at $315,000-
MLS# 1001569066
Questions? Frank A. Hornstein 302-604-4746 or This email address is being protected from spambots. You need JavaScript enabled to view it.
Details

Written by

Frank
Archived
No archived posts.